Ballinger Presents A. James Clark to Architecture Students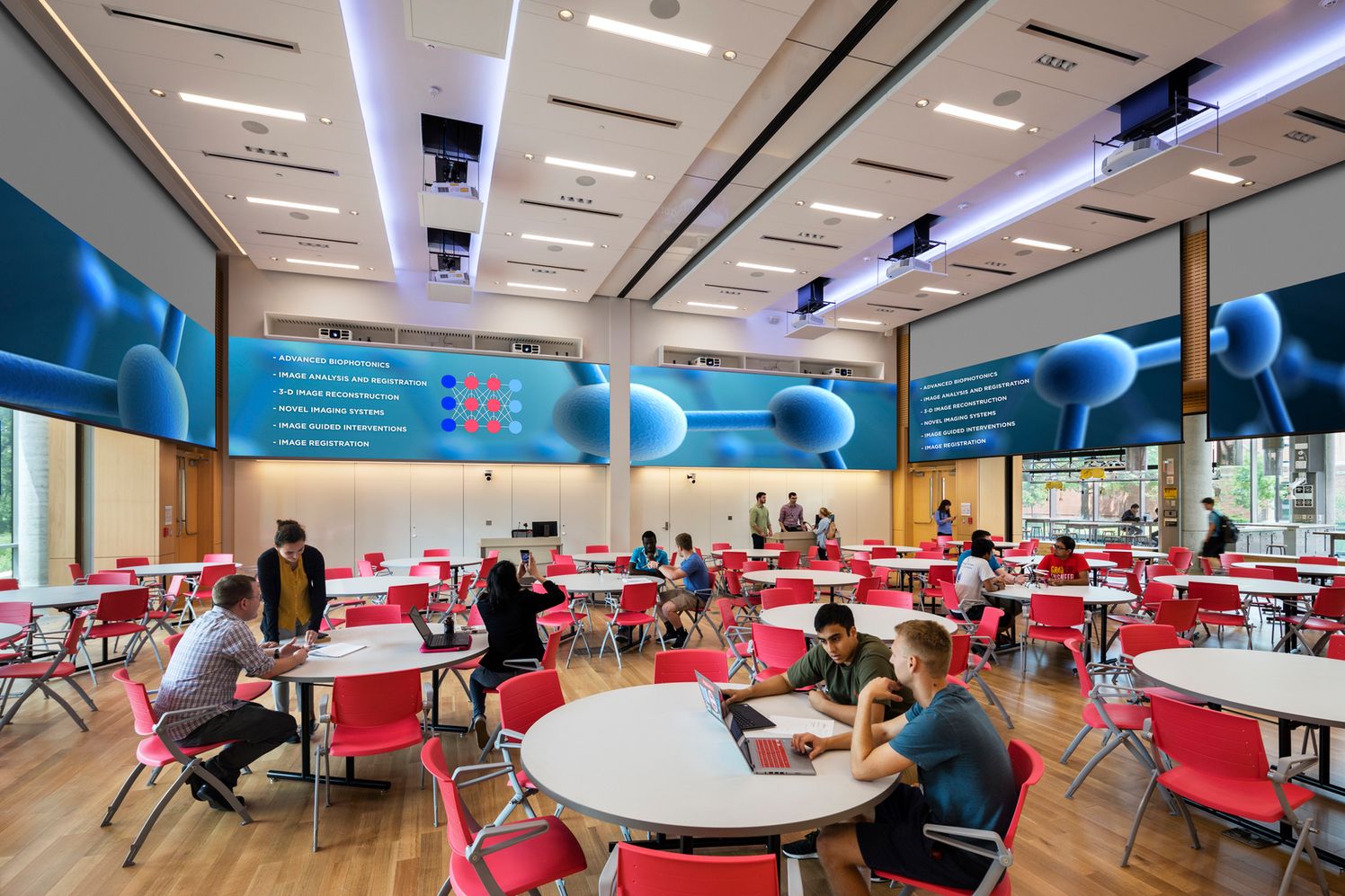 Ballinger Senior Associate Nicholas Hollot, AIA, LEED AP gave a lecture and tour to students at the University of Maryland School of Architecture, Planning and Preservation. He presented an overview of A. James Clark Hall, the new bioengineering building on the University of Maryland College Park campus, and led a tour through the building.
Ballinger designed the 184,000 SF state-of-the-art facility and provided architecture and engineering services. It opened in the fall of 2017 and is home to the Robert E. Fischell Institute for Biomedical Devices and Leidos Innovation Lab.