I2SL: Sustainable Lab Transformation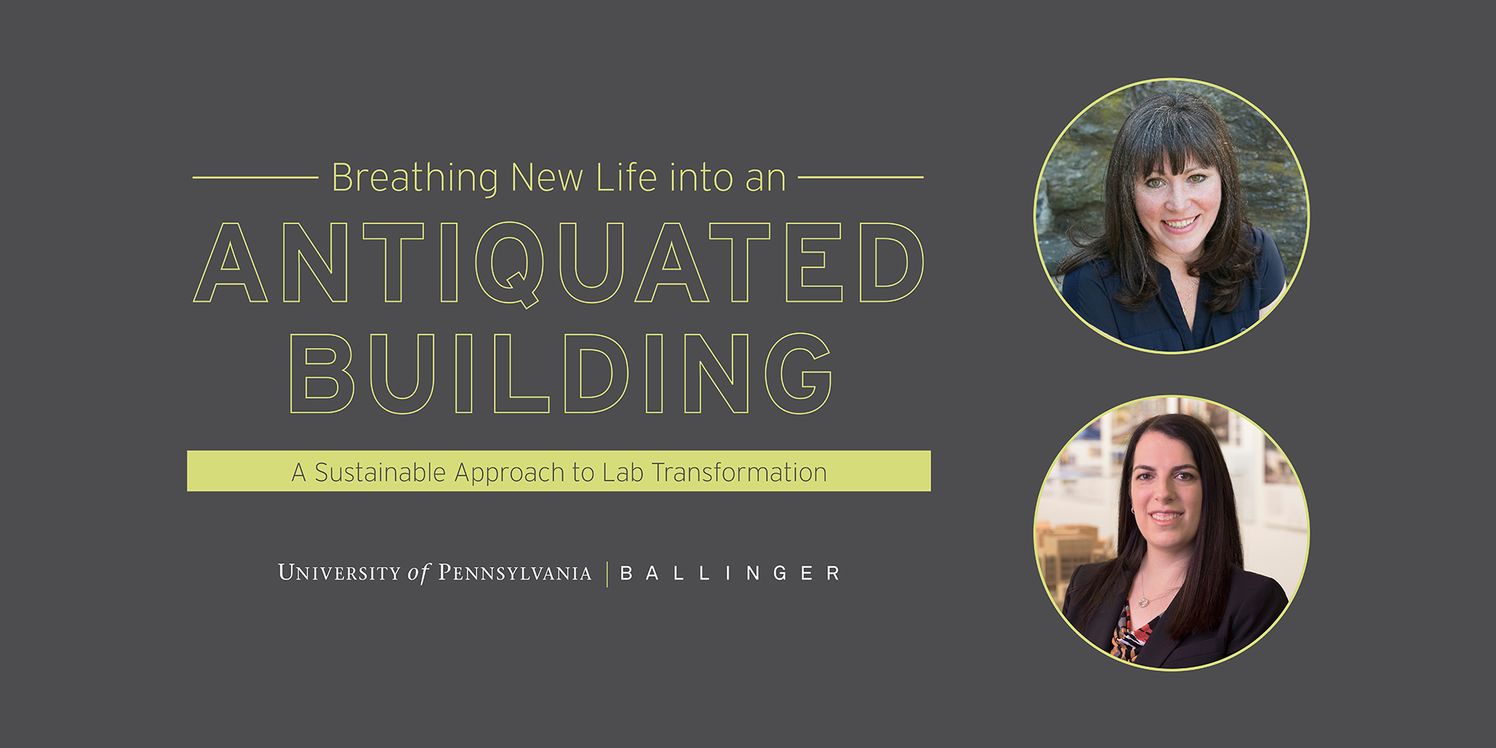 Ballinger Associate Principal, Karen Brooks, AIA, LEED AP BD+C and University of Pennsylvania Senior Project Manager, Margo Pietras Barnes, PE, LEED AP, CBCP will present a talk at this year's virtual International Institute for Sustainable Labs (I2SL) Conference. The annual conference is a technical forum focused on meeting the challenges of energy efficiency and environmental sustainability in laboratories and related facilities.
The presentation, "Breathing New Life into an Antiquated Building: A Sustainable Approach to Lab Transformation," is a case study of the University of Pennsylvania's Stemmler Hall, which recently underwent a transformative renovation.
The presentation is part of Session E1, taking place tomorrow Wednesday, October 7 from 12:30 to 2 PM.