Interdisciplinary Life Sciences Building Certified LEED Gold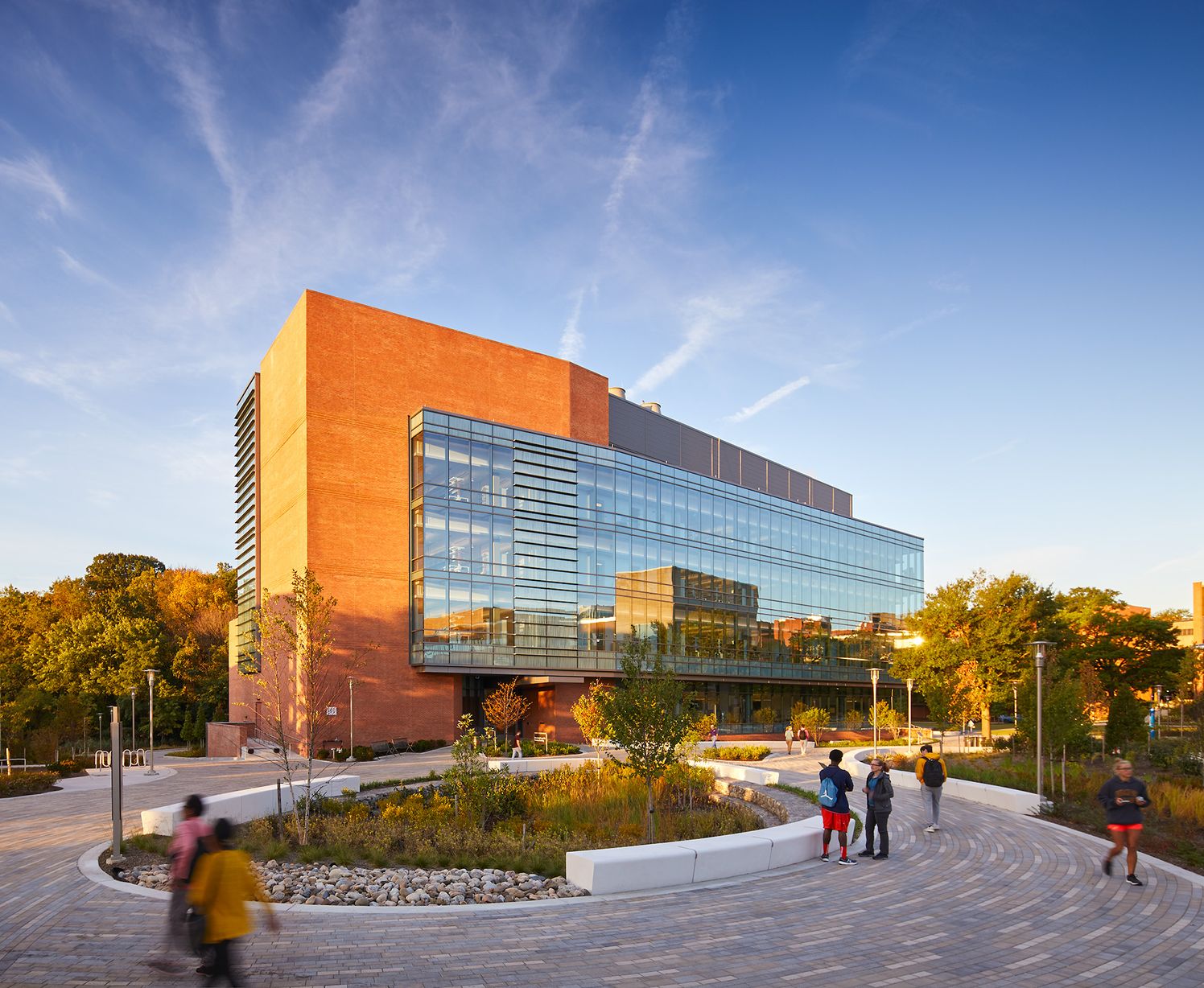 The Interdisciplinary Life Sciences Building (ILSB) at the University of Maryland, Baltimore County, recently achieved a LEED Gold rating from the U.S. Green Building Council (USGBC).
The ILSB provides new opportunities for integrating research, teaching, and learning across departments and colleges in support of the university's mission of student success and expanding research in areas of strategic importance. Seamless integration of energy-saving features with the architecture of the building separates the ILSB from traditional high-performance buildings. The orientation of the building's glass façades, chilled beams, a green roof, stormwater management, and an innovative "air share" system that reduces energy consumption all contribute to the building's sustainability.
With over 40% in projected energy savings as compared to a baseline building, this ILSB demonstrates the university's commitment to sustainability. The building reduces annual carbon dioxide emissions by 1,255 metric tons per year and decreases water use by 35%. Beyond the positive environmental impact of the facility, the annual energy cost savings of the ILSB, compared to a baseline building, is nearly $300,000.