University of Maryland Chemistry Wing 1 Project Breaks Ground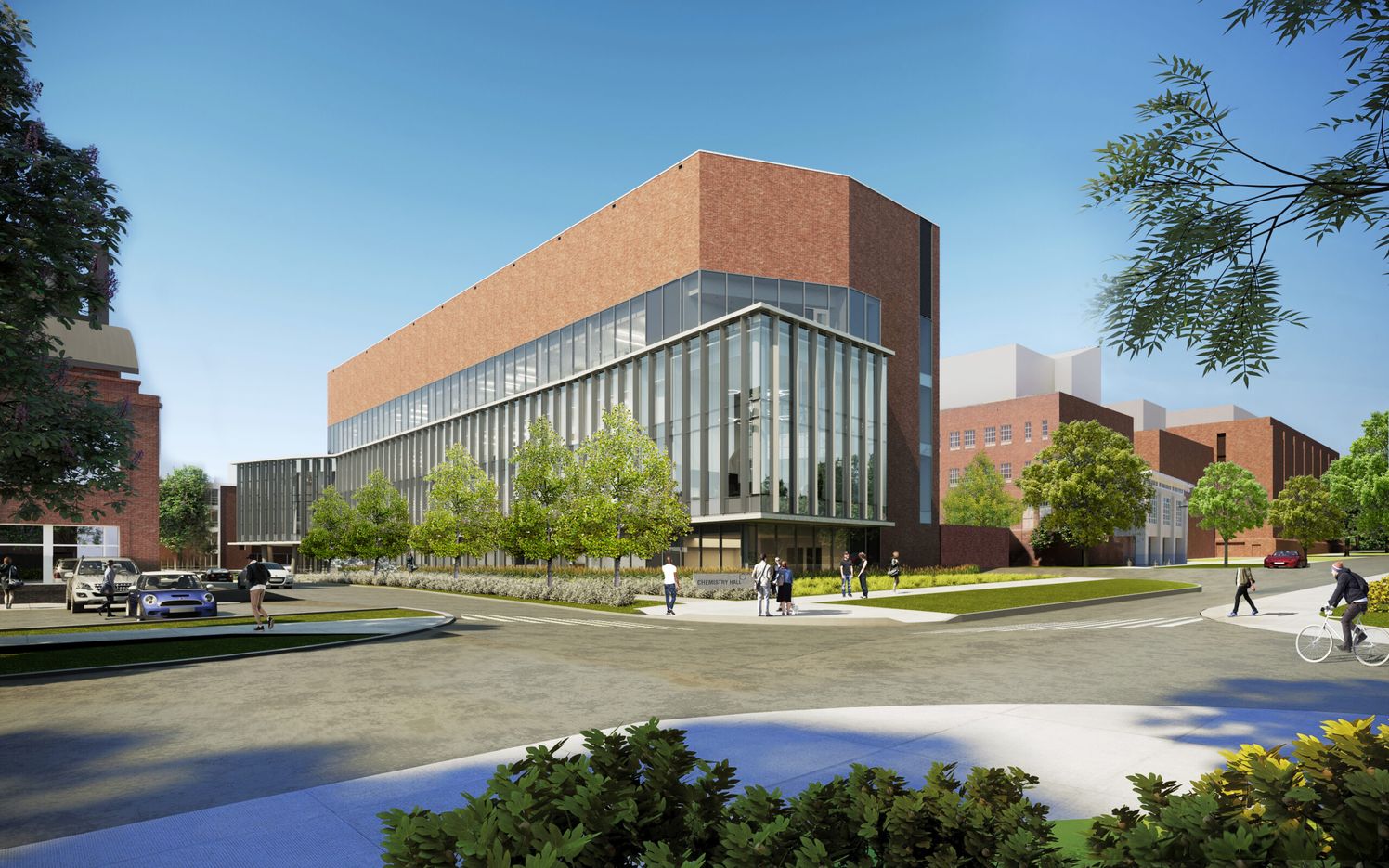 The University of Maryland, College Park broke ground on Ballinger's New Chemistry Building on Tuesday, August 24. This new 105,000 SF facility will expand the scope of chemical and biomolecular research at the University.
Excerpted from Maryland Today:
The University of Maryland, along with state officials, gathered today to celebrate the groundbreaking of the new Chemistry Building. The 105,000-square-foot research building will expand the Department of Chemistry and Biochemistry's innovations in advanced materials, energy storage, nanoscience, drug discovery and delivery, and quantum chemistry.
"Today, we break ground on a research building that will accelerate innovation for the University of Maryland's Department of Chemistry and Biochemistry," said UMD President Darryll J. Pines. "Thanks to investment by the state of Maryland and generous partners, this new facility gives us a competitive edge at a critical time to tackle grand challenges with leading technologies."
The new building—which will be constructed with funds from the state of Maryland's capital budget—will feature 34 research labs, two core research facilities and 13,000 square feet of collaboration space. The flexible, climate-controlled research labs can be easily modified to meet any faculty member's needs.
"This new building will expand our legacy of leadership in the chemical sciences," said Amitabh Varshney, dean of UMD's College of Computer, Mathematical, and Natural Sciences. "In this new Chemistry Building, our faculty and students will create nanomaterials for next-generation biosensors, fabrics and batteries; develop biomolecules functionalized to treat human diseases; and explore the chemistry required for quantum devices."
The grand colloquia and events venue in the new building will provide a place for the department's 45 faculty members and 600 undergraduate majors and graduate students to interact and engage with experts through lectures, conferences and celebrations. A dozen inviting meeting and huddle rooms were designed for impromptu discussions, research group meetings and thesis defenses.
​​"Together, with my colleagues, we believe that what's happening here is important," said Guzzone '86, M.P.M. '88. "Lives will be changed… society will be changed because of the work that will be accomplished in the new building."
Speakers at today's groundbreaking celebration included Pines, Varshney, Maryland Senator Guy Guzzone and Maryland Delegate Maggie McIntosh. Provost Jennifer King Rice also contributed to the celebration, as did Department of Chemistry and Biochemistry Professor and Chair Janice Reutt-Robey, Department of Chemistry and Biochemistry Professor Amy Mullin, and Chemistry Ph.D. student Matthew Leonard.
The university symbolically broke ground on the new building with a chemistry demonstration. Reutt-Robey poured hot water into a vessel of liquid nitrogen, forming a dense cloud billowing into the air. From behind the cloud, an image of the new Chemistry Building appeared.
"We aim to be a Top 10 chemistry and biochemistry program, and this new building is the physical catalyst necessary to help us achieve that goal," Reutt-Robey said.
The $116 million building was designed by architectural firm Ballinger and will be constructed by the Whiting-Turner Contracting Company. It is expected to open in 2023.