University of Rochester Medical Center

a welcoming environment for pediatric care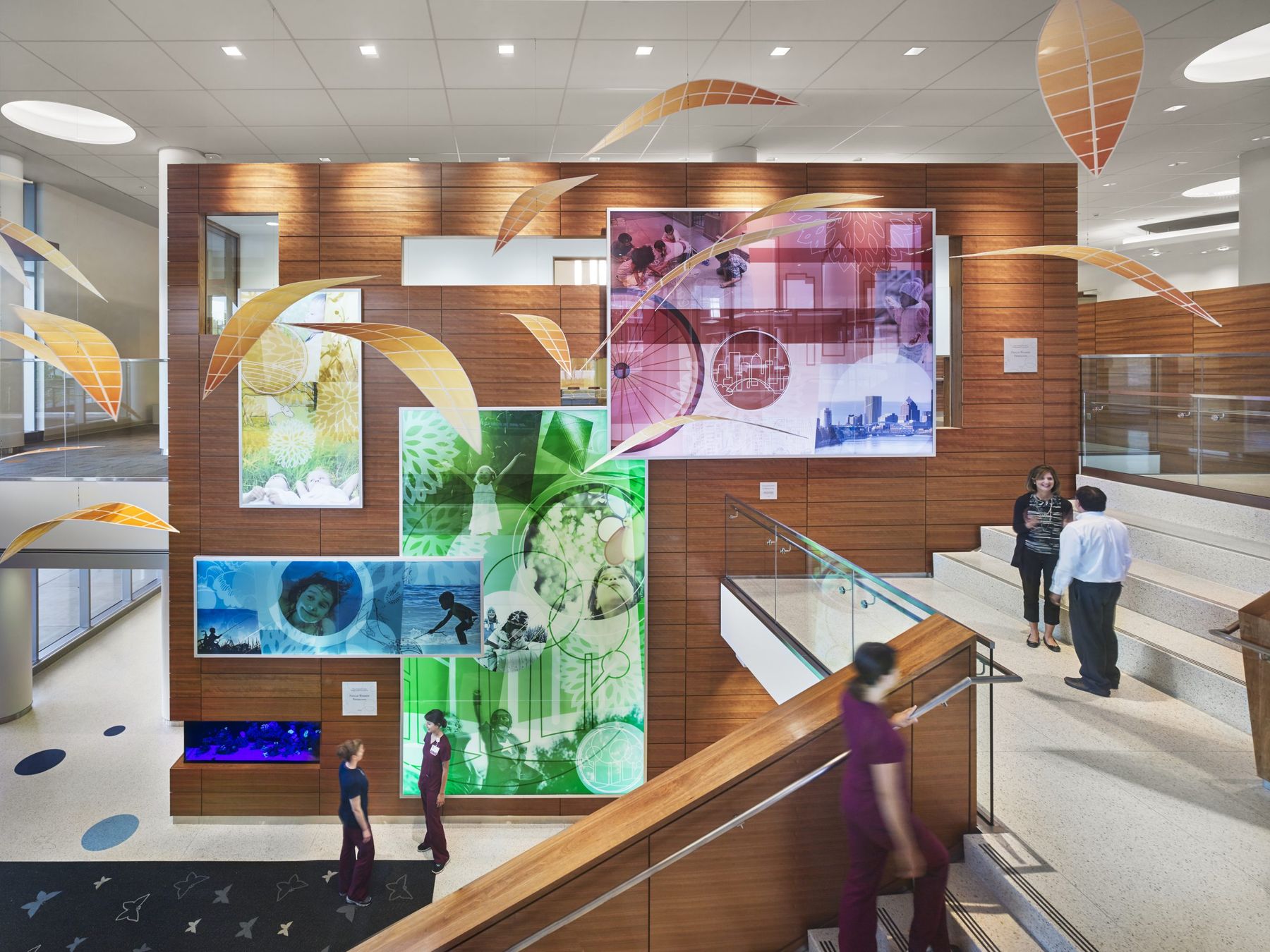 University of Rochester Medical Center
Golisano Children's Hospital
The experience of the pediatric patient is the primary focus of every design element in the Golisano Children's Hospital. A standalone pediatric facility as well as an integral part of the existing Strong Memorial Hospital, the eight-story building supports the hospital's mission to provide state-of-the-art care.
The lobby is split vertically and horizontally to allow for a dedicated children's lobby separate from the main hospital entrance. The light-filled space welcomes families and includes access to two healing gardens. A theming program throughout the new building combines wayfinding with recognizable images from the region it serves – lake, meadow, glen, garden, park, city, and sky. The graphics help families remember which floor they're on, and provide creative opportunities to interact with children. Play is integrated on every floor with playpods to engage patients and relieve apprehensions. Single-patient rooms are generously sized to allow for a family zone in each room.
The building's eight floors provide a balance of patient rooms, children's play areas, and family amenities. There are 44 single-family NICU rooms, two 24-bed medical/surgical units, pediatric imaging, and two shelled floors – one for 24 future ICU beds and one for an operating room platform. On the inpatient floors, spaces are grouped by on-stage and off-stage functions. Dedicated staff and service corridors provide separation from the family and patient areas, softening the clinical aspect of the space. Patient floors are flexibly designed to allow for reconfigurations.