Tower Health

streamlined respite & recovery embedded in the community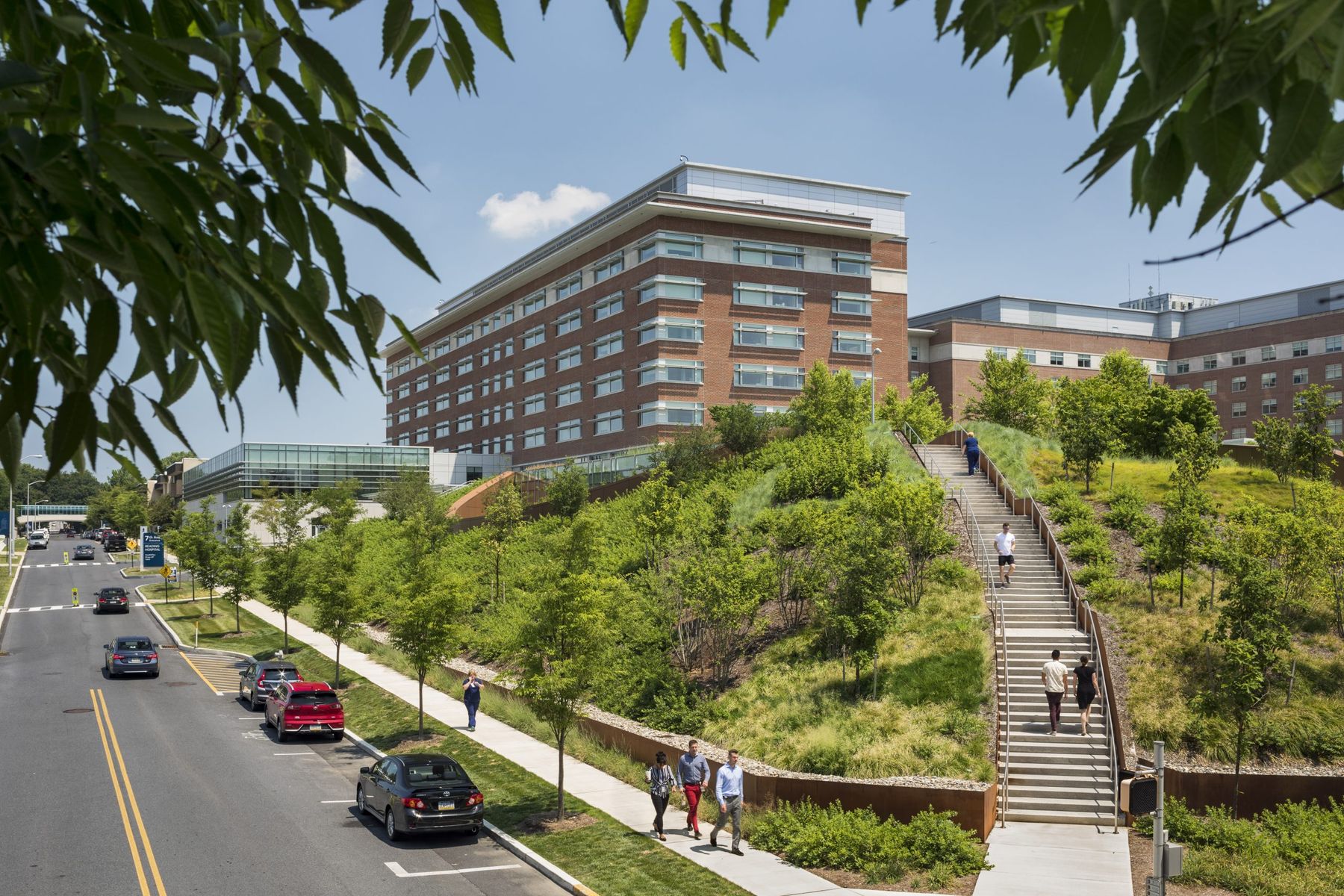 Tower Health
Reading HealthPlex for Advanced Surgical & Patient Care
Focused on the patient/family experience and integration with the existing hospital campus, the Ballinger-designed Reading HealthPlex turns the site and program challenges into opportunities for connectivity, enhanced green space, and advanced medical care.
This new building, which represents the next phase of Tower Health's long-range master plan for the Reading Hospital campus, consolidates campus-wide surgical services, expands emergency medicine, and adds 150 new private patient rooms to the urban institution.
key information
Location
West Reading, PA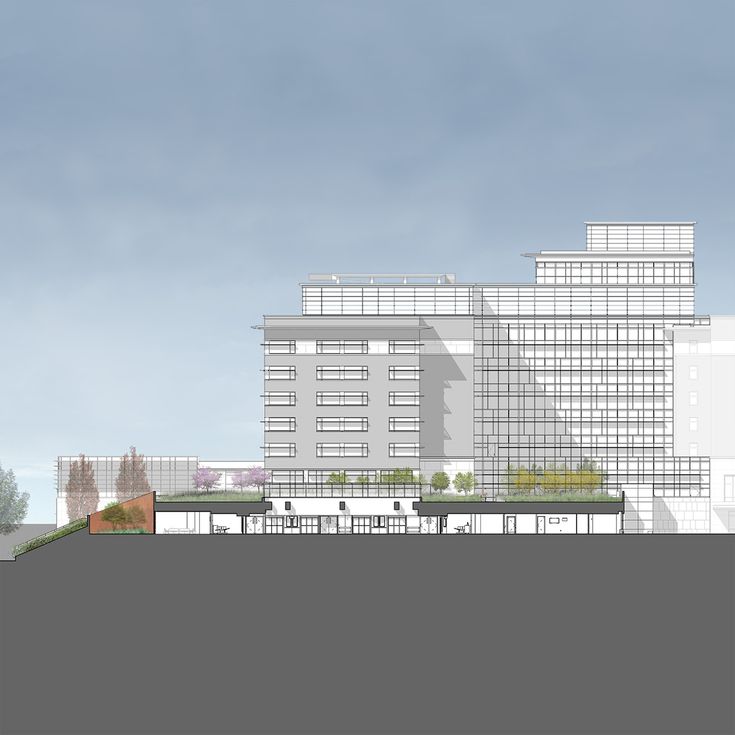 Over 70% of the project footprint is covered by an accessible green roof, achieved by employing a 30-foot grade change on the building site.
A significant portion of the surgical program is situated below-grade, satisfying the clinical need to co-locate surgical services on a single level and enabling more efficient patient and staff flows.
A five-story patient tower rises from this landscaped plinth and connects to existing adjacent buildings, completing a major public circulation axis that extends across the campus. The new patient rooms contained within the tower are equipped with sophisticated smart room technologies designed to improve the quality of patient care.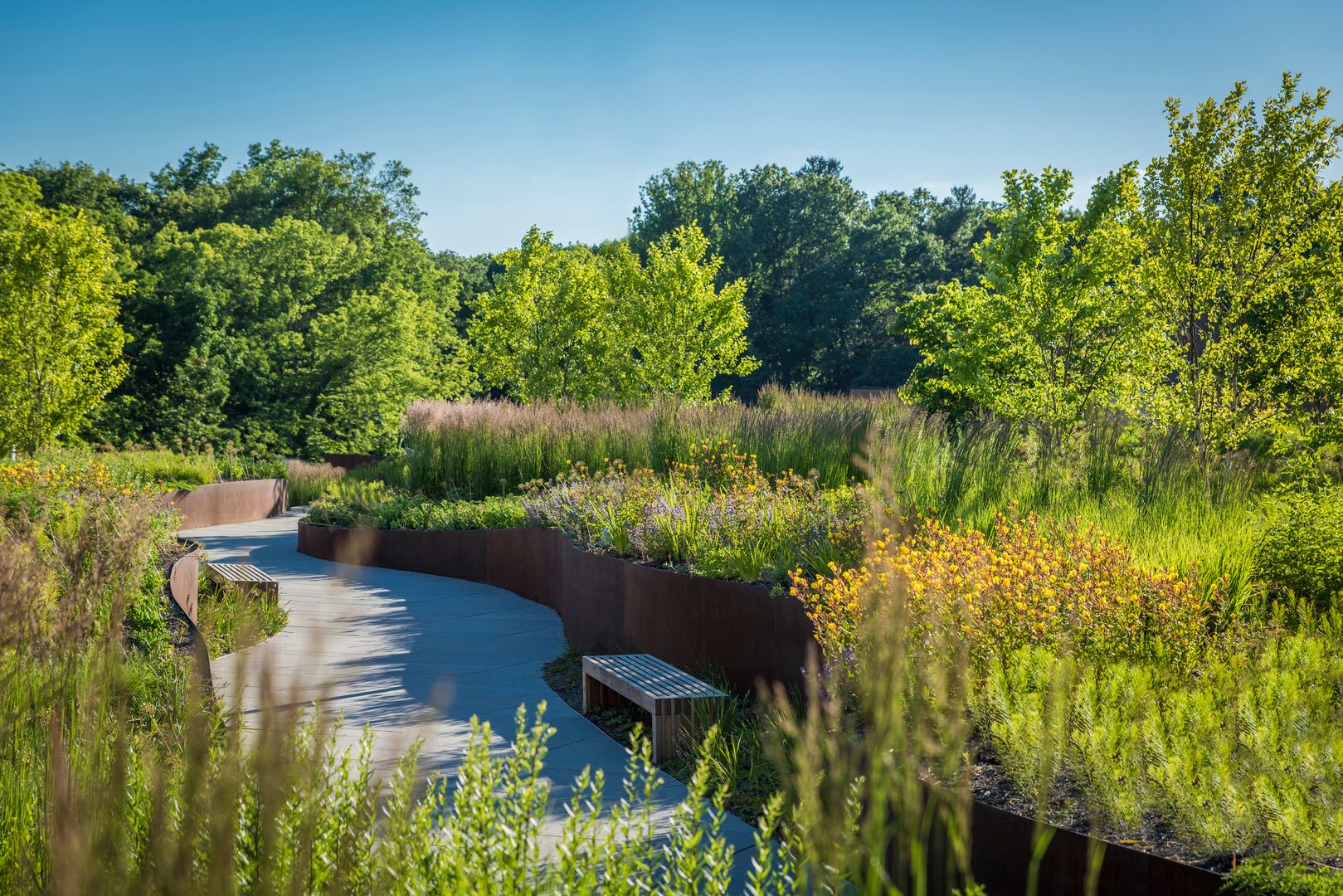 Beyond providing expansive beauty and space for respite, the roof garden serves as a central wayfinding element, allowing everyone on campus to orient themselves and sense the grounds. Its design reaches out to adjacent public gardens and a nearby art museum, physically integrating the complex with the assets of the community.
International Academy for Design and Health
Sustainable Urban and Built Environment, Highly Commended
Healthcare Design Showcase
Finalist