Ballinger Carries Barnes Foundation to LEED Platinum Certification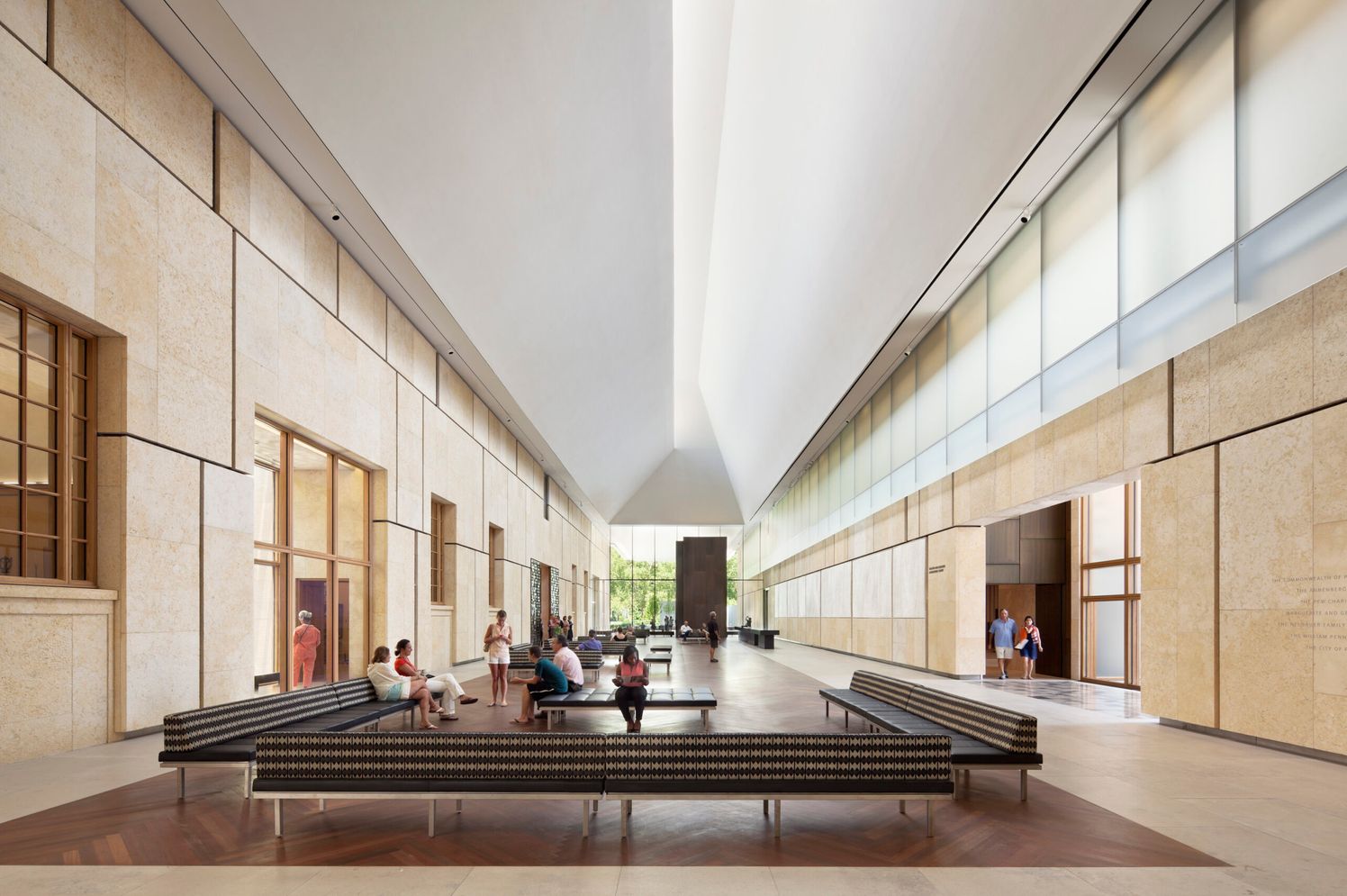 A holistic approach to civic pride ensures the institutions that hold creative cultural capital also contribute to a more sustainable future. Philadelphia's Barnes Foundation fully represents this vision. Ballinger collaborated with Tod Williams Billie Tsien Architects on the 93,000 SF building, which was certified LEED Platinum. Ballinger's role as associate architect included LEED coordination, design of back-of-house spaces, documentation of the exterior, and furniture, fixtures, and equipment (FF&E).
From the green and photovoltaic panel-covered roof to the reclaimed and FSC-certified wood floorings, this design strategy was to reduce energy output while prioritizing wellness and safety. The payout was huge. Integrating the building environment and exterior wall, window, and roof design process resulted in the building's mechanical, electrical, and plumbing systems using 40% less energy than the mandated energy code.
Other methods we deployed such as recycling the materials created during the demolition of the previous building (which diverted 90% of the available materials from the landfill) and installing a landscape irrigation cistern to collect rainwater from the green roof ensure that the exterior envelope and surrounding environment are as sustainable as the interior.
Ballinger is deeply committed to environmental stewardship and sustainable practices. Learn more.