Taxation Building Expands Customer Base for Trenton Businesses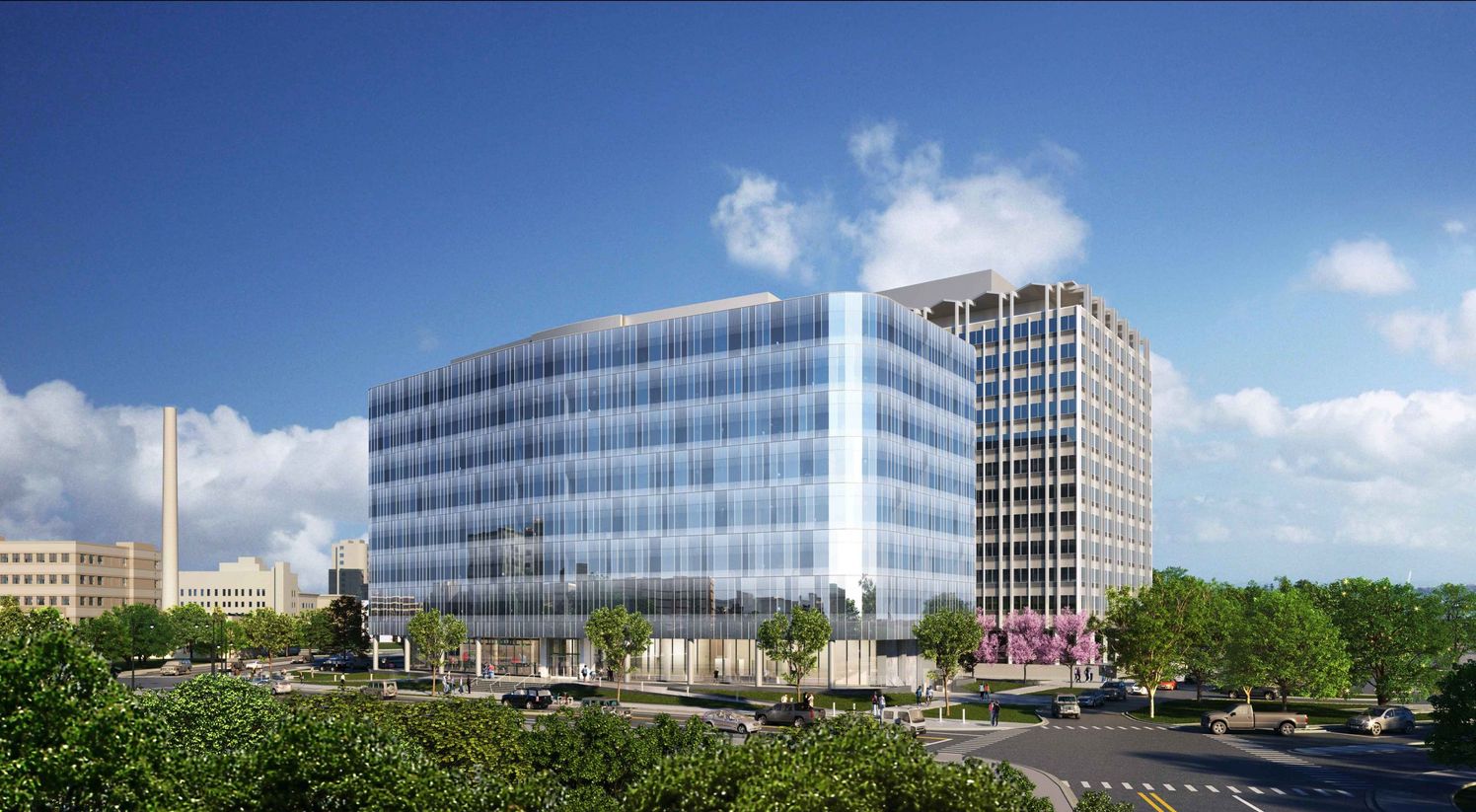 News source NJ.com published an article about the economic impact of new office buildings currently in construction in Trenton. The Taxation Building, designed and engineered by Ballinger, will bring state office workers closer to Trenton's downtown commercial corridor.
The high-rise building, scheduled for completion in 2021, is sheathed in a reflective glass curtainwall to juxtapose and reflect the adjoining concrete and metal Labor Building. The north and south facades are folded to respond to site views to and from the building and the south side opens to a common landscaped plaza.