New Jersey Economic Development Authority

flexible office space in a vibrant urban community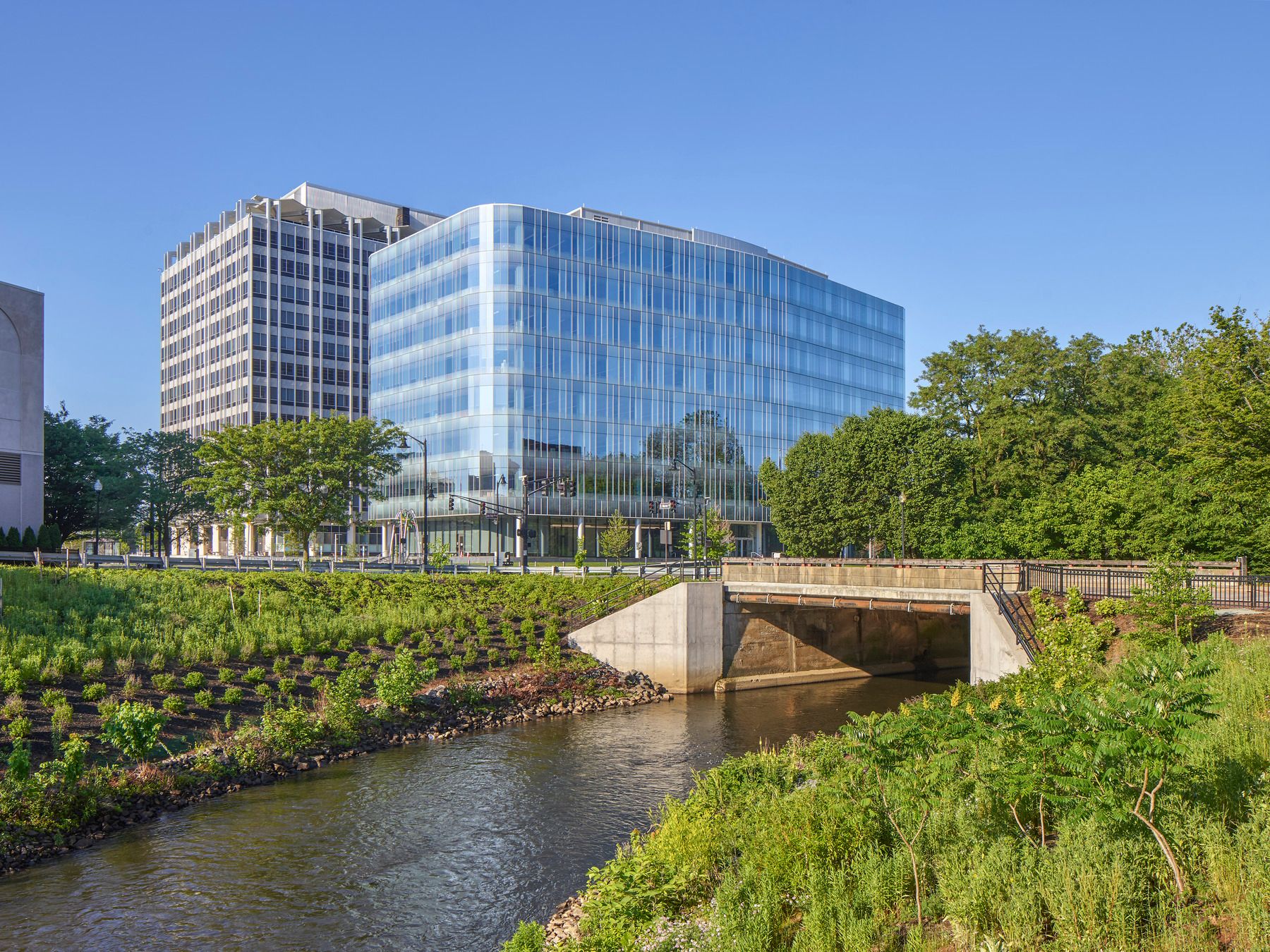 New Jersey Economic Development Authority
State of New Jersey Taxation Building
The New Jersey Division of Taxation is housed in a new 210,000 SF office building located near the Delaware River waterfront, an area master planned to transform the state office complex into a mixed-use urban experience. The Taxation Building, the first to be built following completion of the waterfront master plan, is strategically located in close proximity to other state offices and the Trenton downtown commercial corridor.
The 8-story building is sheathed in a reflective glass curtainwall to juxtapose and reflect the adjoining marble, aluminum and glass Labor Building. The unitized curtainwall was developed using algorithmic design techniques to generate patterning while keeping the efficiency of a single façade system.
Because the site is within a floodplain, the building's first floor slab is raised. This allows flood waters to flow freely below the building and into the Delaware River, which helps minimize impact to adjacent sites.
The south side of the building opens to a landscaped plaza to be shared by neighbors. Office floors are planned for efficiency and flexibility, with light-filled workstations, offices, conference rooms and break areas. Public art is incorporated into the design, including New Jersey on Parade by George Greenamyer as well as an outdoor sculpture, which furthers the project goal of creating a vibrant urban community.
"Ballinger was very creative and worked towards our budget in a collaborative way with the construction manager. It's been a true pleasure to work with them."
Stephen T. Martorana Manager, Design and Construction, New Jersey Economic Development Agency