Linode

outfitting historic spaces for a contemporary tech company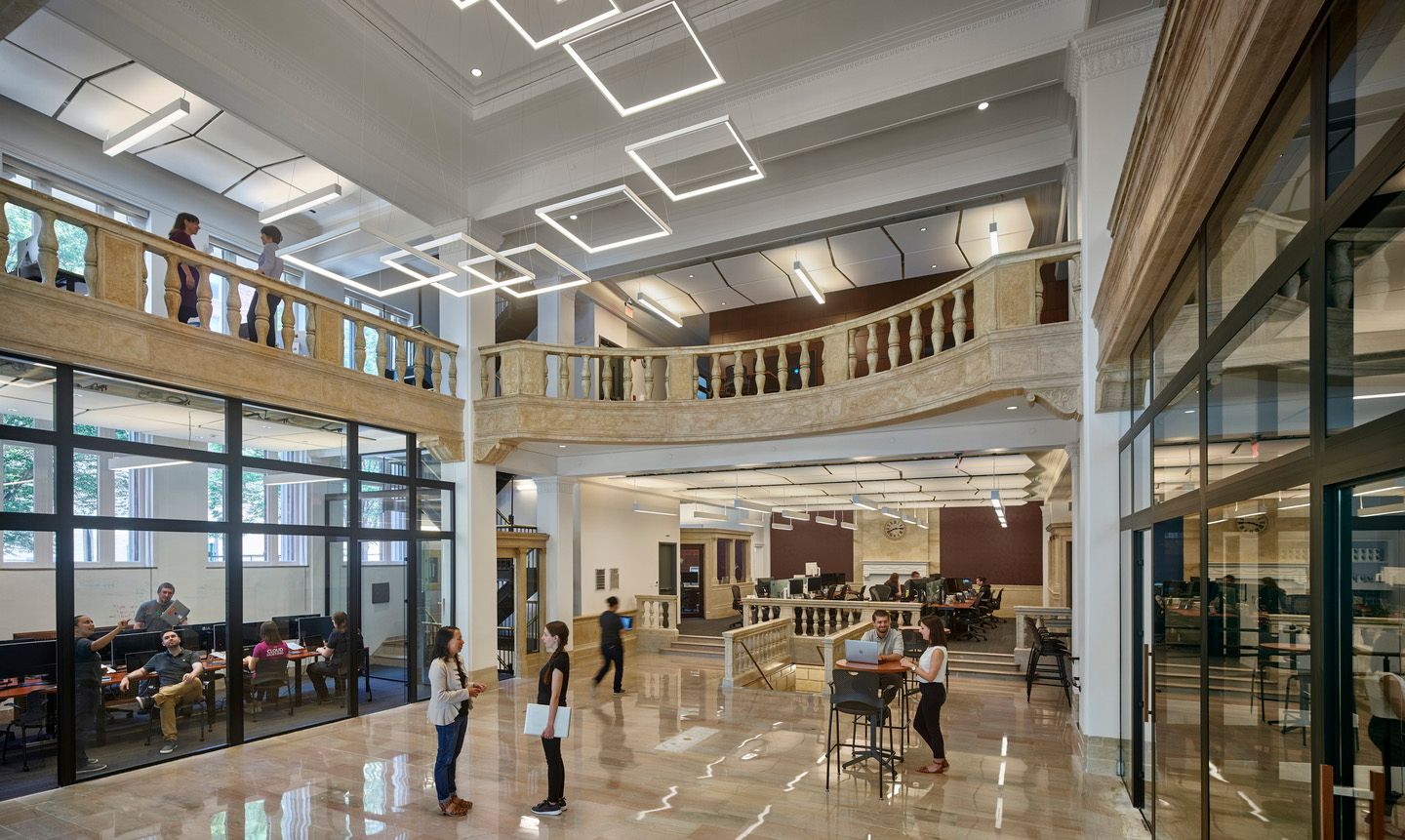 Linode
Corporate Headquarters
Linode, a growing cloud hosting company, chose a historic Philadelphia building as their new headquarters. Ballinger was selected to renovate the 22,300 SF former bank and transition Linodians from suburban offices to Philadelphia's emerging N3rd Street tech and design hub.
Built in 1902, the former Girard Corn Exchange National Bank was also the set of MTV's Real World Philadelphia. The limestone façade features colossal engaged limestone columns and a granite stoop with wood, bronze and glass sliding pocket doors. The building's character-defining features were retained and rehabilitated, including the exterior, a double-story banking hall and board room.
key information
Location
Philadelphia, PA
The interior is designed to reflect Linode's innovative culture. Ubiquitous transparency and a variety of collaboration spaces support Linode's goals to improve communication between teams and retain talent. A hub on the first floor serves as a commons for gatherings and special events.
This unique building required multiple variances from state and city levels including the board of building standards for the use of historic grand stairs without modification and the Pennsylvania ADA accessibility board for the reuse of a historic elevator. Our integrated practice generated creative solutions for the seamless insertion of building systems allowing the interior features to remain and meeting the stringent requirements of federal historic preservation tax credits.
"The basement is now the most interesting space in the building. It is threaded with heavy brick arches that support the structure...Ballinger managed to turn those nooks into cozy huddle rooms."
Inga Saffron Architecture Critic, Philadelphia Inquirer
see inside Linode's unique headquarters
Preservation Alliance for Greater Philadelphia
Grand Jury Award
Building Design + Construction Magazine
Reconstruction Award
Commercial Real Estate Women Greater Philadelphia
Community Impact Award