Children's Hospital of Philadelphia

piloting new ways of working in a test space yields a workplace designed for innovation in pediatric research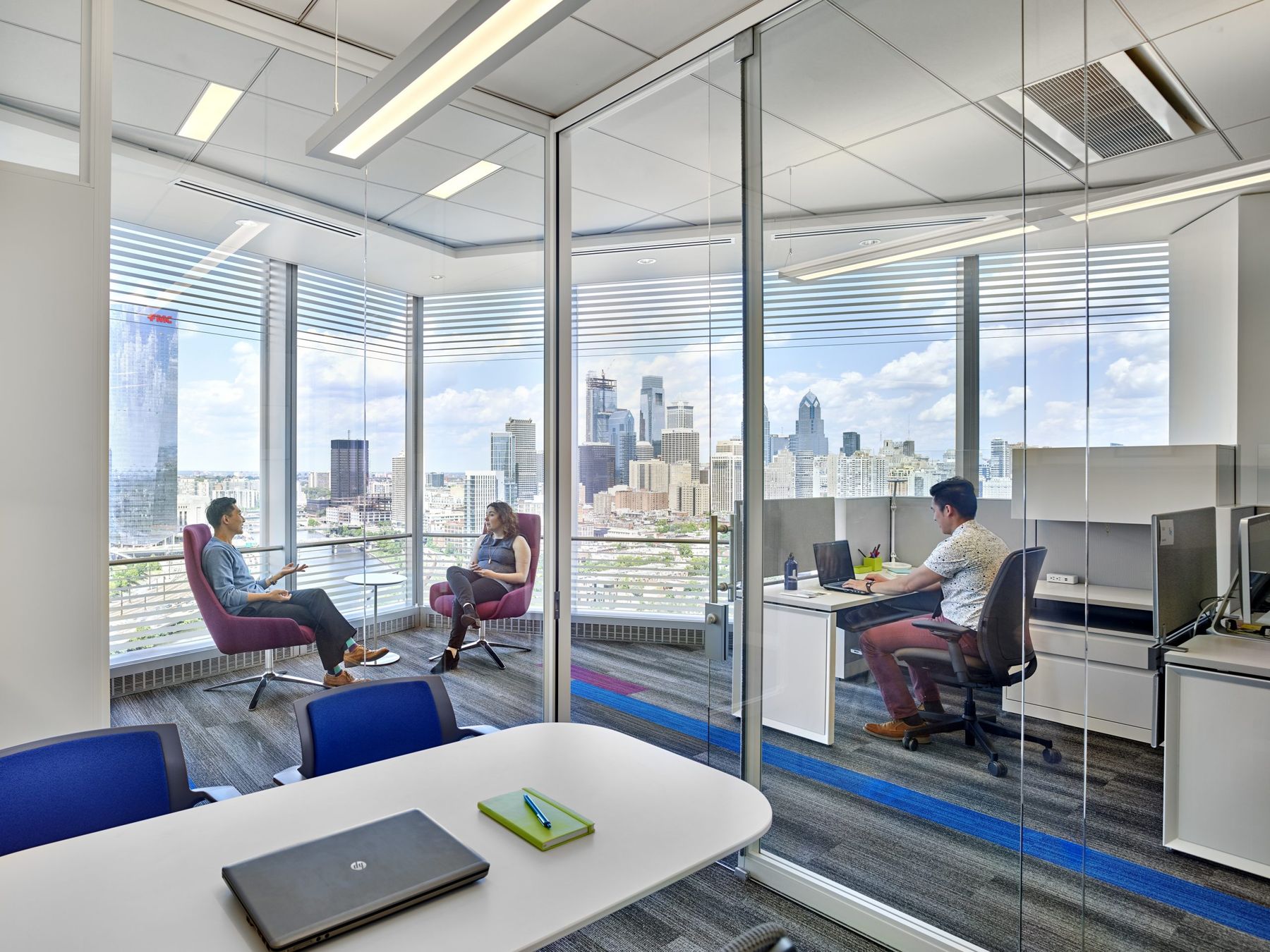 Children's Hospital of Philadelphia
Roberts Center for Pediatric Research
A novel treatment for an everyday but life-threatening peanut allergy. A pioneering, non-invasive procedure that replaces surgery for children with congenital heart disease. A tiny, cancerous kidney saved by a 3D-printed model of the organ.
Those are just some of the latest breakthroughs from researchers at Children's Hospital of Philadelphia (CHOP). Founded in 1855, the hospital has been the birthplace for many such firsts. So when CHOP needed a new facility dedicated to academic desk-based research, Ballinger knew that the process to design the building must include the innovators who would do groundbreaking work there.
That was not the only design challenge, given that the Roberts Center for Pediatric Research was to be the first building on CHOP's new site on the Schuylkill River. Ballinger partnered with design architect Pelli Clark & Partners and urban planner Cooper Robertson to integrate the state-of-the art research tower into an established residential neighborhood in a way that served the community's needs, including new recreation spaces along the riverfront. The location, prone to flooding, also required a sustainable infrastructure, some of it expressed in landscape features such as rain gardens.
key information
Location
Philadelphia, PA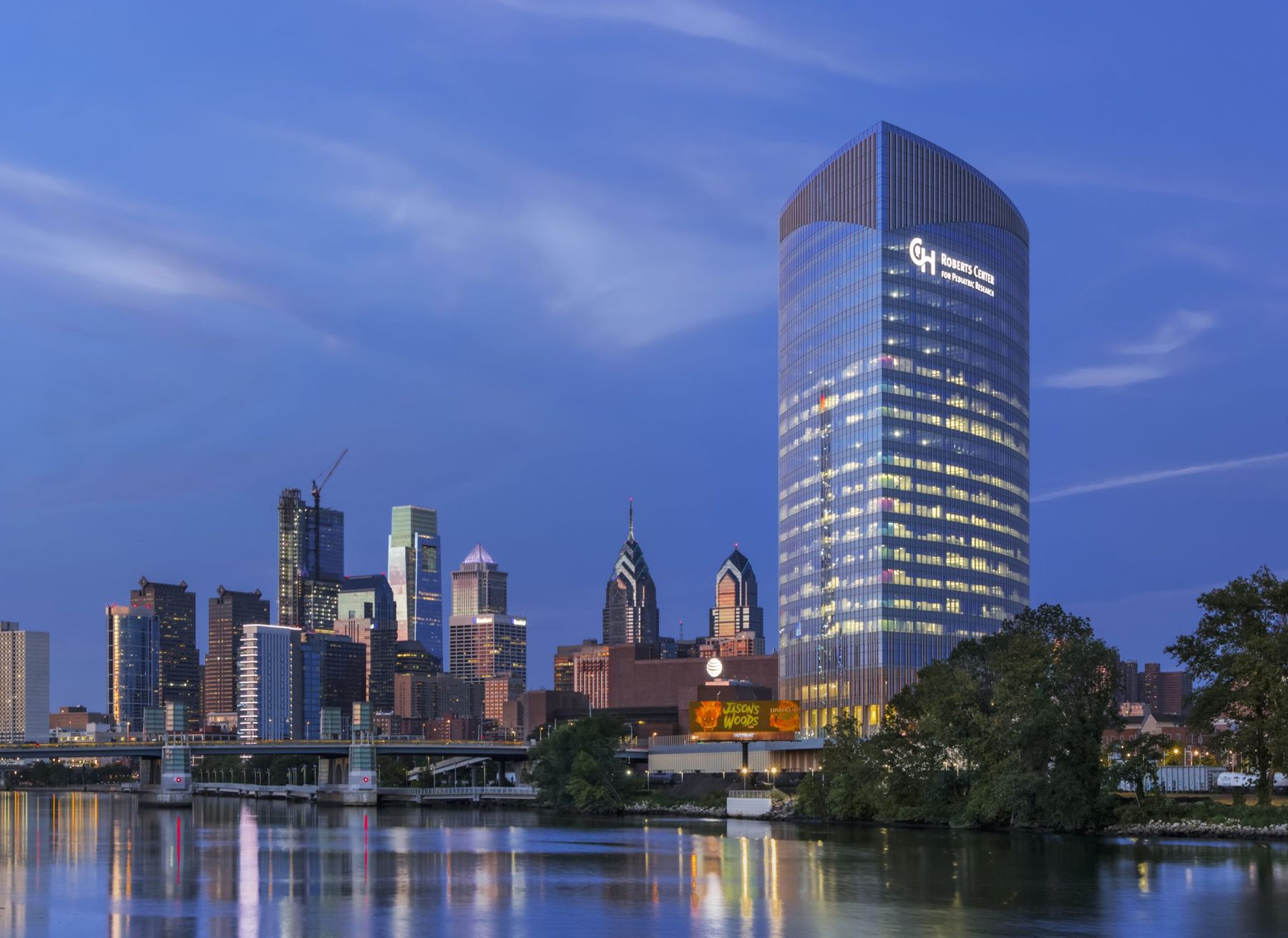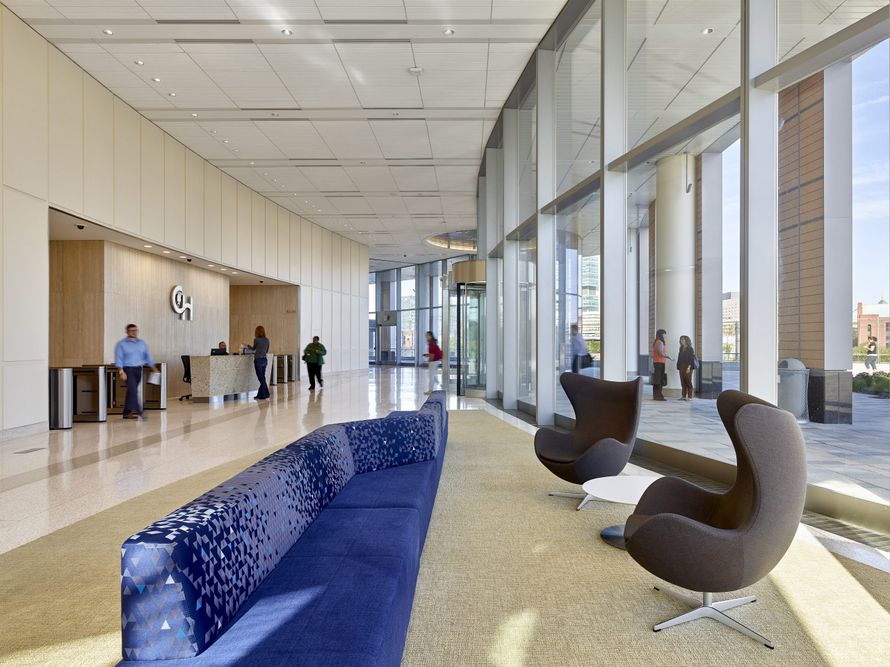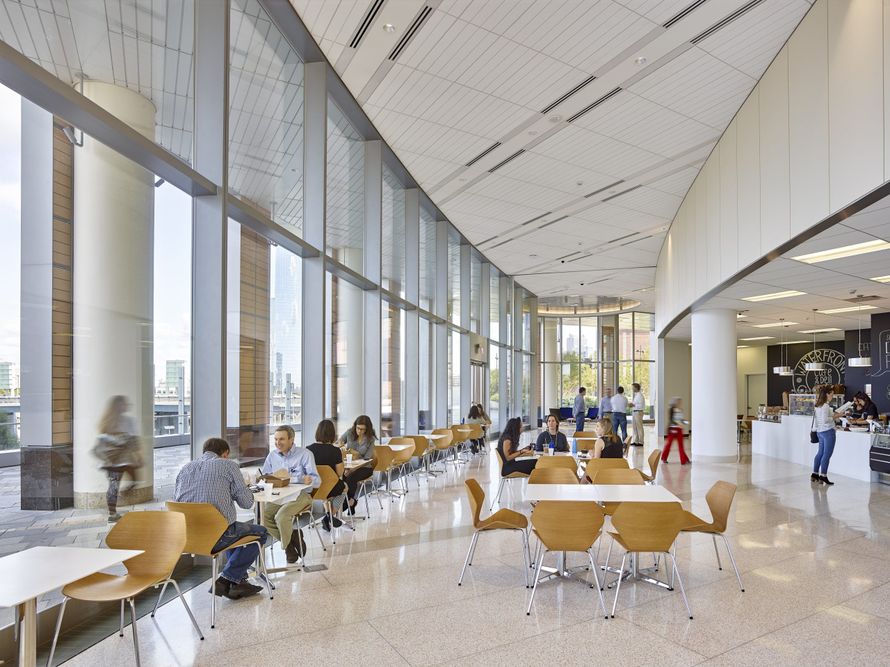 conducting design research into the needs of medical research leads to evidence-based decision-making
However, the interior design was a challenge of another, more human-scaled order: accommodating the ebb and flow of research groups, encouraging collaboration, and ensuring that faculty were moving into not only a new and different working environment, but also one that was better. Knowing that CHOP, like Ballinger, is committed to evidence-based decision making, the interior design process began with extensive research. Ballinger conducted surveys, focus groups, observation studies, benchmarking, and town halls to understand the space ratios and sizes that would work best for faculty and staff.
stakeholders are engaged in testing ways to accommodate the ebb & flow of research groups
The data collected led to the design of an 8,000 SF pilot space, dubbed the "Test of Change" (TOC). Groups of people who would ultimately be moving into the new building occupied the TOC for a time, testing layouts, furniture solutions, and working strategies, in what became a dynamic change management tool for the relocation to the Roberts Center. A highlight of the new workspace is an integrated architectural, engineering, and interiors solution that allows for space to be broken down and reconfigured over a weekend to suit the changing needs of research groupings.
With the Roberts Center being just the first phase of a multi-year campus development, the custom-designed pilot-space planning strategy for the tower's interiors was a ground-breaking first step.
Engineering News-Record Mid-Atlantic
Merit Award, Higher Education/Research
Delaware Valley Association of Structural Engineers
Outstanding Project Award, Buildings over $100M
General Building Contractors Association
Best Clinical Health Project