Penn Medicine

a mixed-use development rooted in nature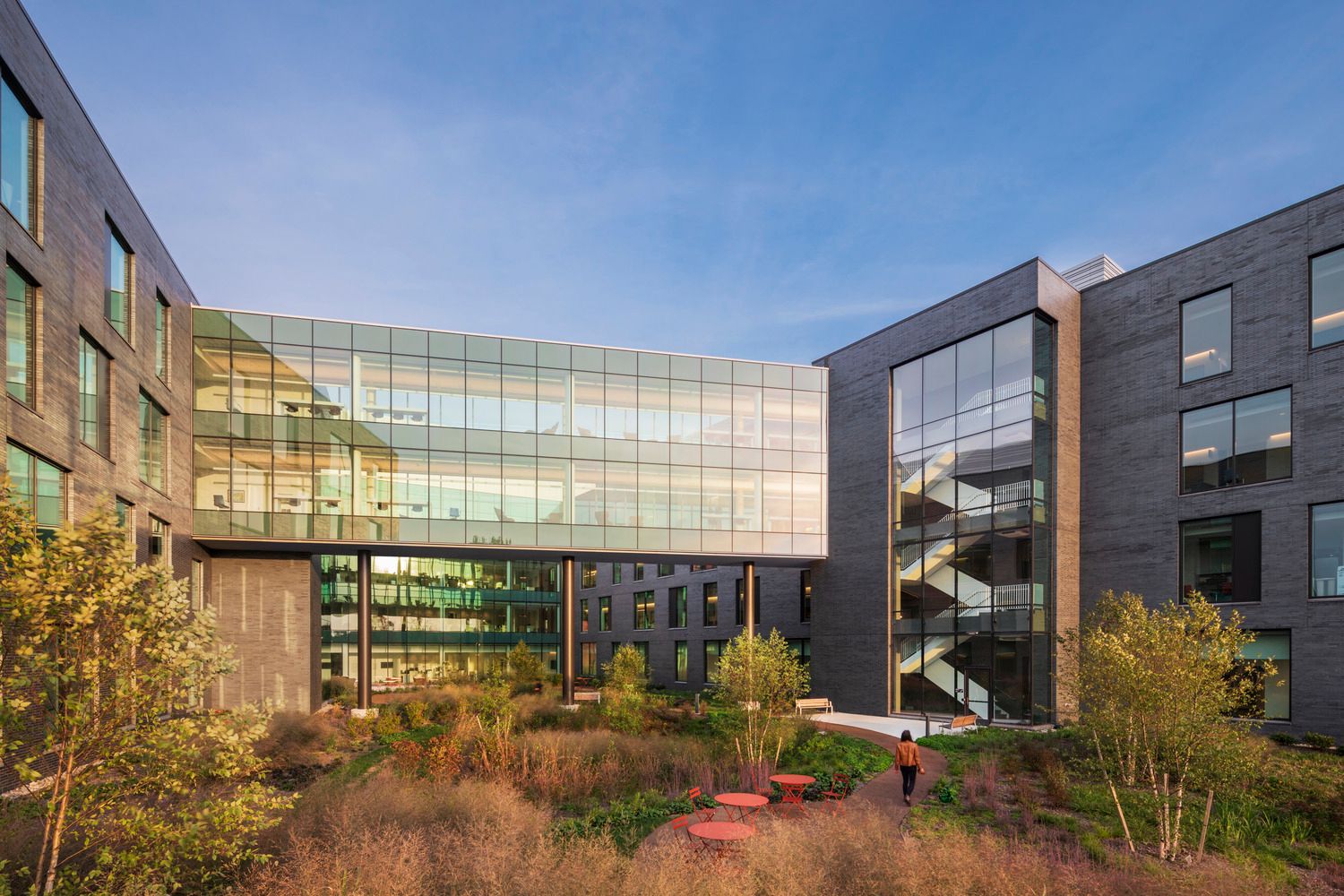 Penn Medicine
Radnor Ambulatory Care Center
Having outgrown an ambulatory care facility with inadequate ceiling heights and disorganized layouts, Penn Medicine sought to build a new ambulatory care center in the suburbs of Philadelphia, designed for regeneration of both the site and human health. Sustainability and enhancing the experience of patients, visitors and staff were critical concerns. The project is the latest among Penn Medicine's expanding list of multi-specialty ambulatory centers aimed at bringing convenient care closer to patients and families. Double the size of the existing Penn Medicine location in Radnor, the new facility provides comprehensive cancer care, including radiation oncology services and chemotherapy, as well as primary care, heart and vascular, orthopedic and neuroscience care. The clinical program includes six operating rooms and four endoscopy suites, along with full laboratory services.
Recognizing the inherent stress of visiting an ambulatory care center, Ballinger took inspiration from the hospitality industry to create a healing environment that prioritizes the patient experience. Upon arrival, patients enter a light-filled lobby featuring a warm palette. Interior materials address functionality, durability and infection control concerns, and visually communicate tranquility.
"The building serves as an elegant but understated backdrop to its landscape with elements of delight that are impactful and purposeful."
AIA Healthcare Design Awards Jury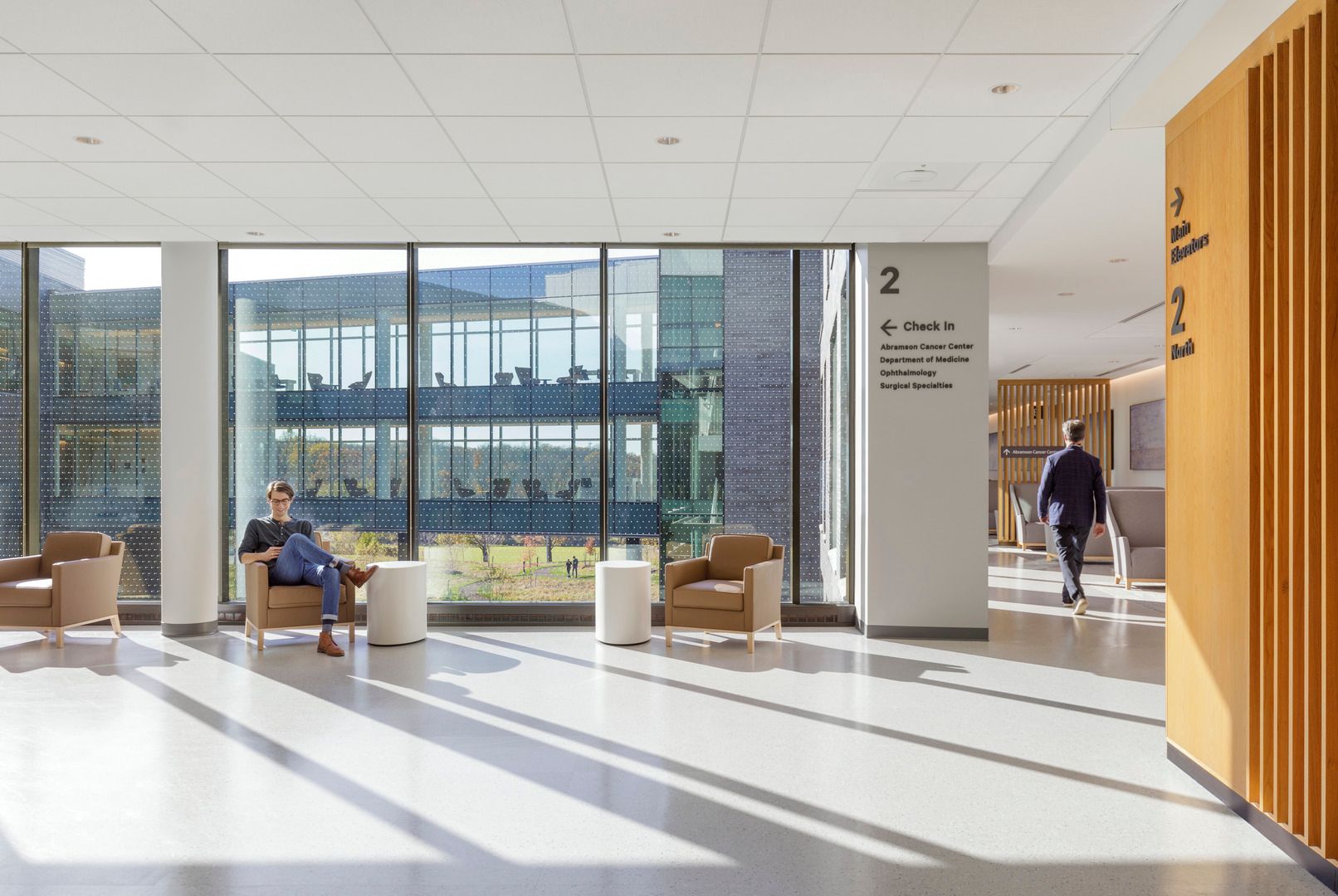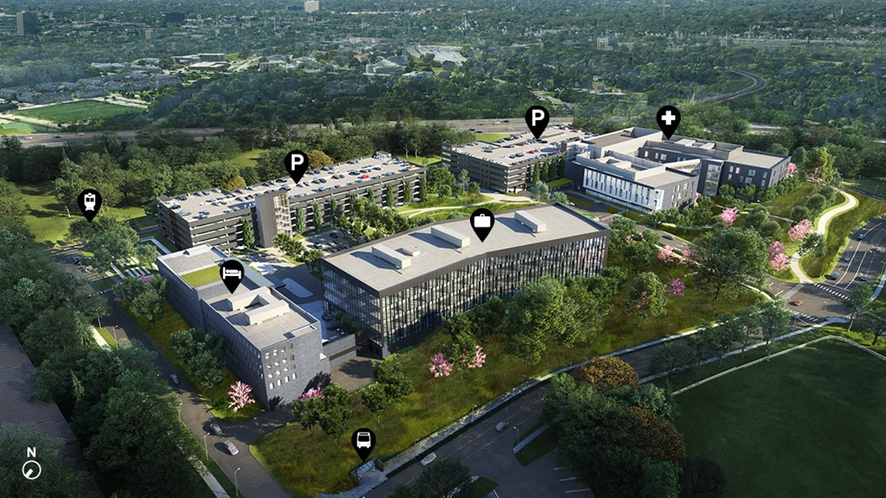 The site is a 19 acre parcel of land strategically located between Route 30, I-476, and two SEPTA rail lines. Originally developed as an office park in the 1960s, buildings were at the center of the parcel and surrounded by surface parking, maximizing lot coverage and leaving little usable outdoor area.
Unlike many ambulatory care centers, Penn Medicine Radnor is one component of a mixed-use development, allowing for shared assets and complementary uses. An adjacent hotel and office building will share the site's outdoor amenities and public transportation options.
"Biophilia, the theory that people possess an inherent affinity for nature, inspired the design of the ambulatory care center. The building connects patients, staff and visitors to nature, and invites its community toward wellness."
The building's U-shaped plan focuses the public area of the building inward toward the courtyard. A circulation corridor around the interior garden enhances wayfinding and serves to orient patients. All suite entrances are situated around this courtyard, ensuring the patient experience is consistent regardless of treatment modality.
A bridge connecting the building's two wings enhances circulation and wayfinding. It also serves as a naturally-lit lounge for patients and staff, with sweeping views to nature. Bird safety glass minimizes bird strikes.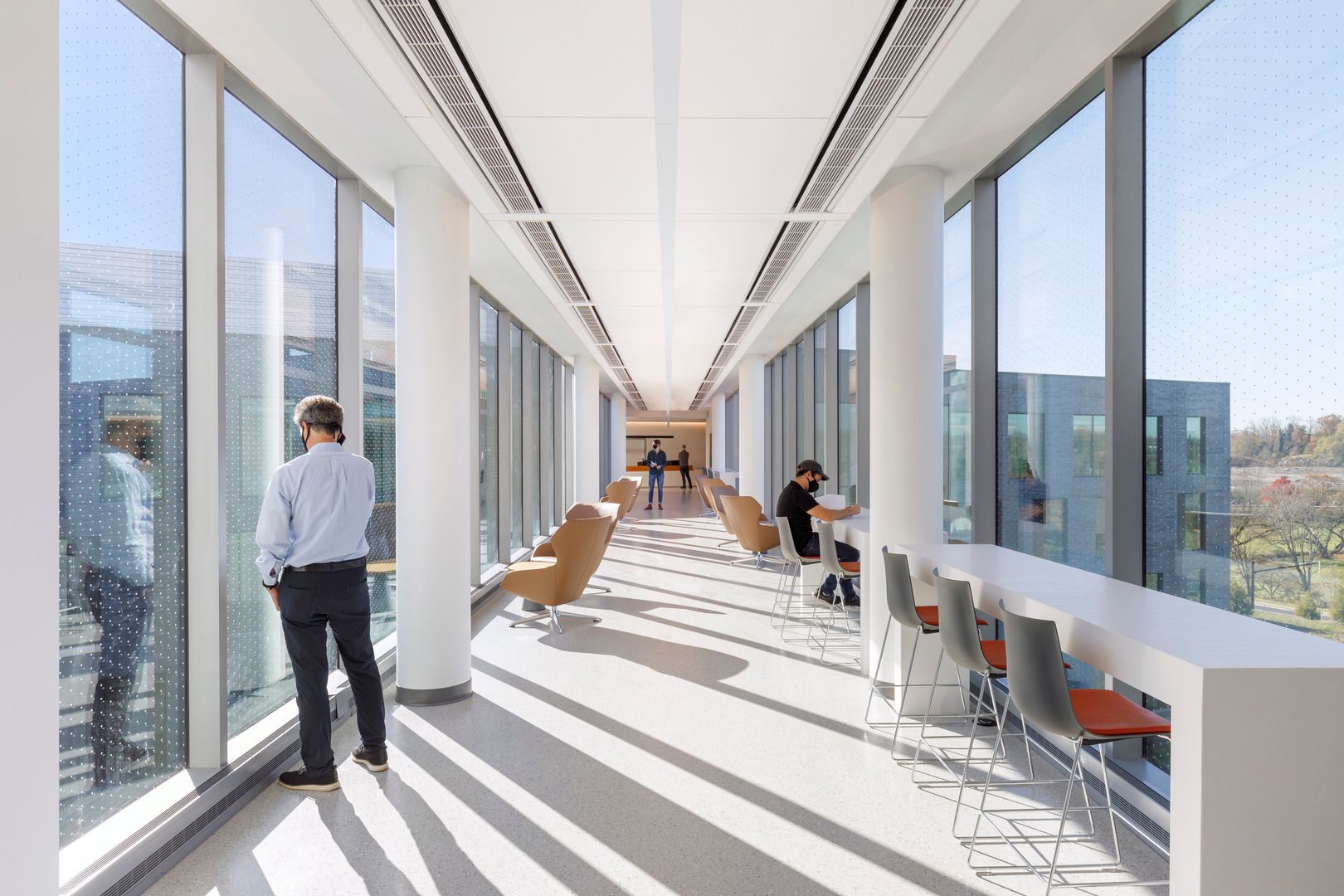 The LEED Gold, 4-story facility adheres to Penn Medicine's commitment to sustainability. The surrounding landscape includes rain gardens and native plants designed for all four seasons. Water management elements are woven naturally throughout the grounds, where they reduce the environmental impact of run-off and create a welcoming environment for visitors and the larger community, as well as for birds, butterflies and other pollinators.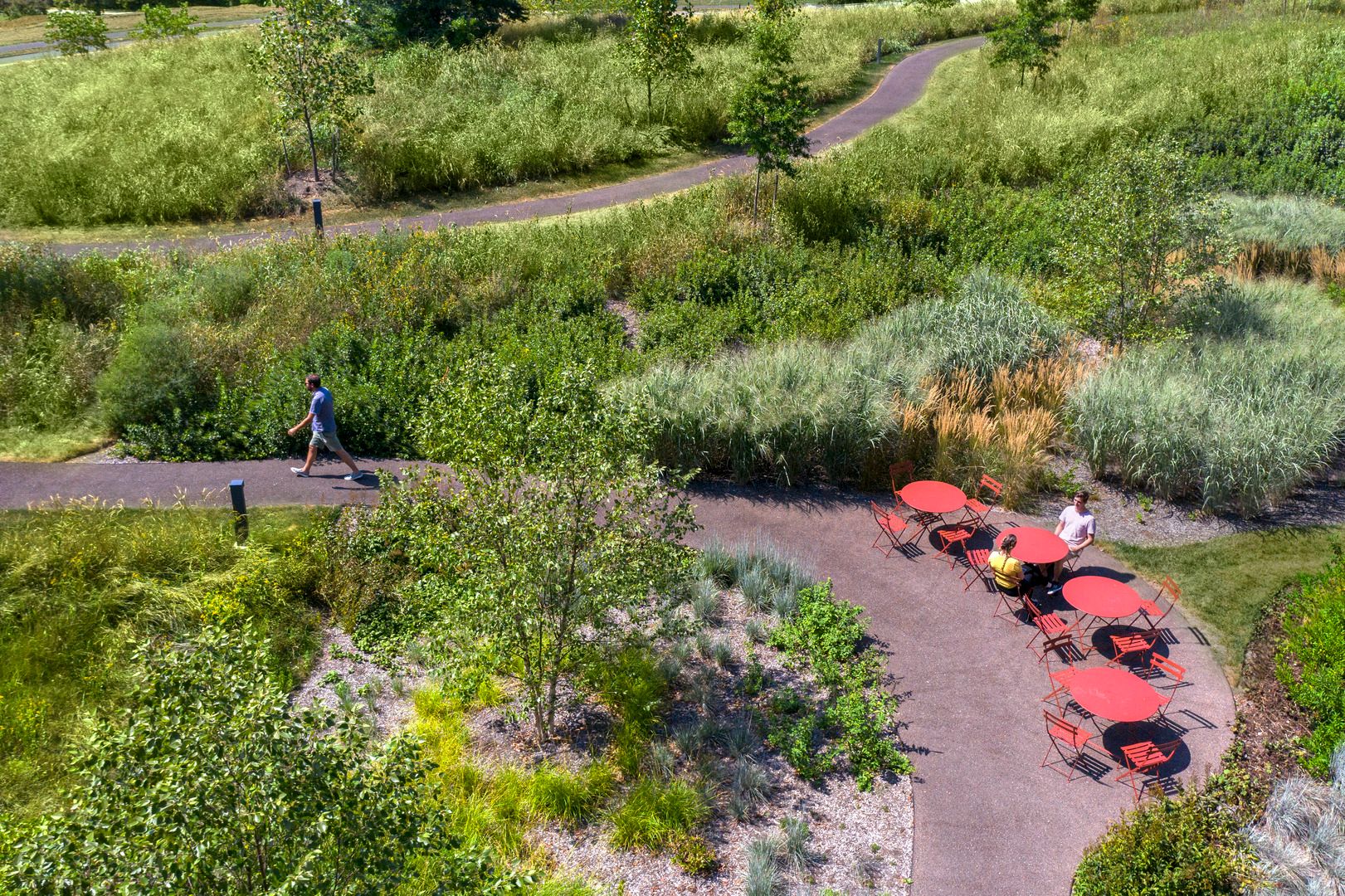 Green Building United
Groundbreaker Award, Finalist
American Institute of Architects / Academy of Architecture for Health
Healthcare Design Award
American Institute of Architects Pennsylvania
Honor Award
American Institute of Architects Philadelphia
Honor Award
Brick Industry Association
Brick in Architecture Award, Silver
Healthcare Design Showcase
Finalist